Shiatsu – the art of conscious touch

GENERAL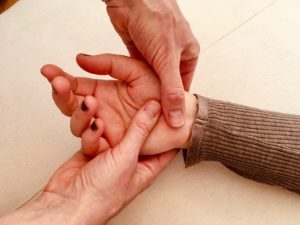 Shiatsu is a holistic massage, whose origins in China and Japan can be trailed back thousands of years. Shiatsu refers to the Traditional Chinese Medicin, the Five Elements and the principle of Fulness and Emptiness. It stimulates the self-healing powers of the body, emotions, mind and spirit. Shiatsu uses a variety of pressure-forms on certain spots on the meridians, the so-called Tsubos. Meridians are energy-channels through which our Life-Energy flows.
TREATMENTS
First treatment: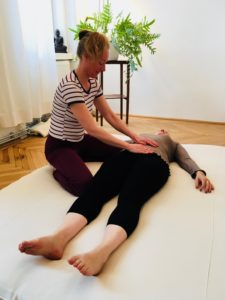 At your fist visit, we will make an overall-view of your situation. e discuss themes which are important for you. I use several techniques to get a detailed picture of your energetic landscape, like posture diagnosis, Hara diagnosis. We will have a look at the flexibility of joints, muscles, as wel as the connective tissue. After this anamnesis the Shiatsu treatment follows. Body, mind and soul show us in the process of the treatment where the next emphasis will be.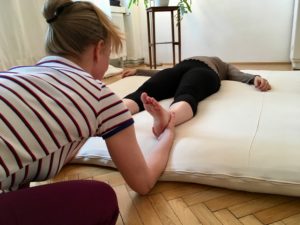 The Shiatsu takes about 50 to 60 minutes, on a futon or on a special massage table with soft padding and adjustable head-support. I use this head support to make the position more comfortable when laying face-down on the belly. The first appointment including anamnesis will take overall about 90 minutes.
Follow-up: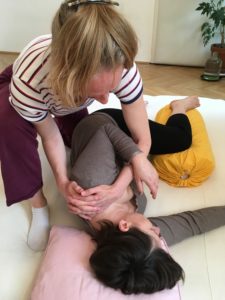 After the first treatment we can arrange several follow-up sessions, according to what you need and wish. Follow-up treatments will take around 60-75 minutes. A Shiatsu treatment always can be combined with breathing exercises, stretches, Meridian Chi Kung, 5 Elements Yoga or even a 5 Elements training. If you are interested, please contact me so we can discuss the possibillities.
Shiatsu is an honest, dynamic and value-free form of communication between practitioner and client.
I am looking forward to meet you, if you like to try it!
For more information around shiatsu look at the Website des Dachverbandes
IMPORTANT:
Be on time! preferably 5 to 10 minutes before the treatment starts.
Please bring some loose and comfortable clothing.
Please no heavy parfume!
Make sure you do not wear any jewelry (including piercings, if possible).
Switch off you mobile phone during treatment.
Avoid large meals and alcohol before the treatment.
A shiatsu treatment is never ment to be a substitute for medical diagnosis nor medical or psychological treatment.
Do not expect instant miracles: a lot of problems take a considerate amount of time to finally show themselves, so it will take some time to get rid of them as well! A series of treatments supports this process much better than one single treatment.